Lord Howe Island has been my home for most of my adult life. I have been privileged to live and work in this pristine environment and contribute to the understanding of its biological, ecological and geological wonders.
I am very fortunate to live on Lord Howe Island.

Lord Howe Island has a resident population of only 380 people, and the number of tourists is capped at 400 at any one time. I try to make the most of my time here, and am involved in a range of research projects focussing on the flora, fauna and geology around me. I spend a lot of time photographing, both above and below the water, and use these photographs in weekly lectures, and in the books I have published.
In 2002 I was appointed as the part-time curator of the Lord Howe Island Museum, and have overseen and co-ordinated many changes during the last twenty years in that role.
I have been involved in initiating a number of conservation projects on the island, including weed eradication, rodent eradication and studies of climate change. This website is my way of showcasing some of these projects, as well as being a means of illustrating the extraordinary biodiversity on the island.
To support my research, I run a number of tours through the year – week-long special interest tours as well as day tours – and give lectures at the museum. You can learn about the tours and lectures by visiting Lord Howe Island Nature Tours.
Join me on tour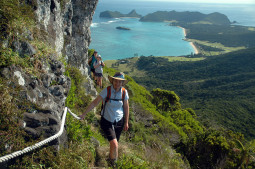 Find out about tours on offer exploring the island and its flora, fauna and marine life through day tours, private tours and special week-long tours.
Learn more about tours and lectures
Photos and books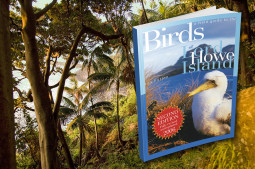 I have been photographing the island's landscapes, fauna and flora for almost 40 years, and have written many books about Lord Howe Island.
Browse my photo galleries and visit my on-line bookshop.
Flora and fauna
The biodiversity on Lord Howe Island is extraordinary!
Learn more about the variety and abundance of its flora, fauna, bird life and marine life.
Learn about island biodiversity